Finding Beauty in a "Neighborhood Survivor"
May 22, 2018
As with "The Harp" I painted most, but not all, of the wash in opposite, complementary colors. So the building started out as Cobalt Blue Deep, which ironically, is very similar to the current color of the building as you can see here.
I under-painted the white areas in Raw Sienna Deep, so there would be some sunlit warmth showing through in the end.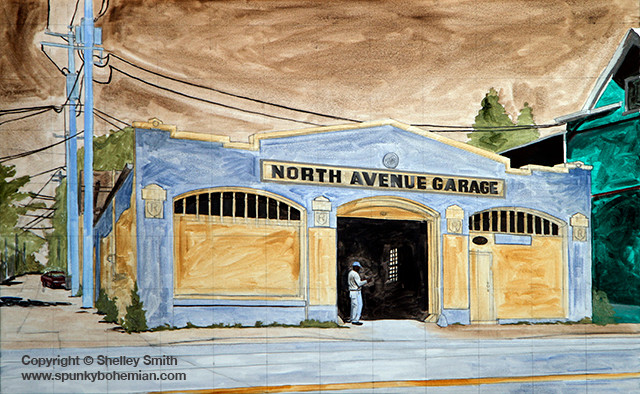 I began working on the backgound.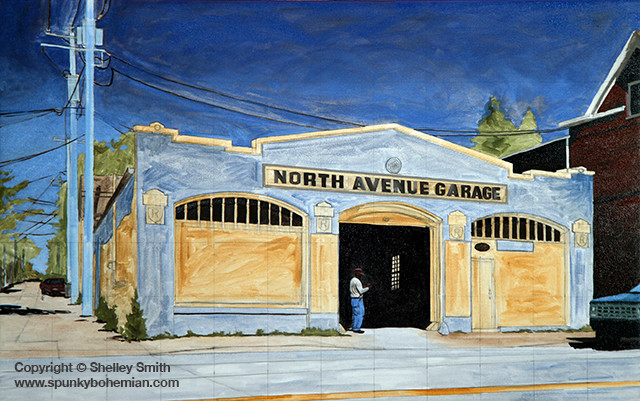 Here, the building begins to take on what I imagine to be its natural - Milwaukee's own - cream city brick.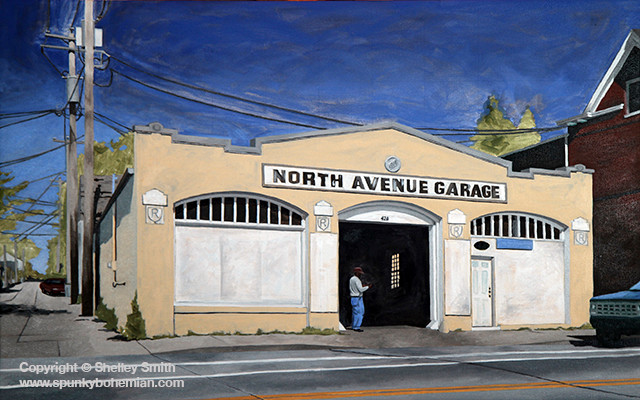 More work on the trees and the dark red building.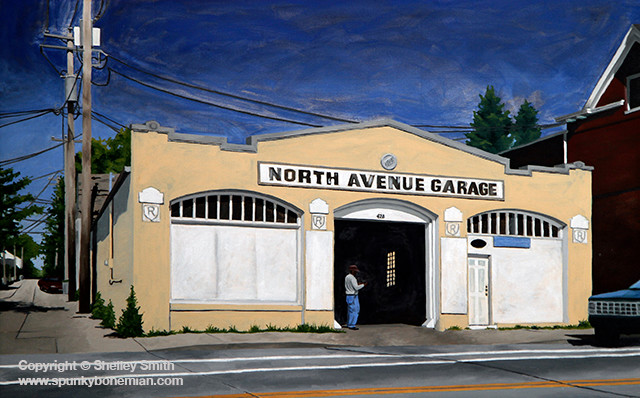 More work on the sky.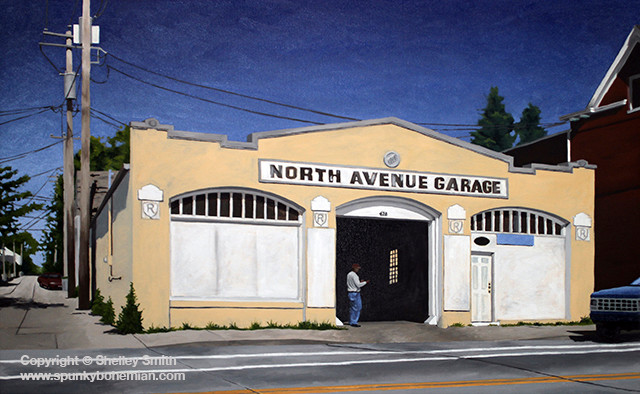 Still more work on the sky.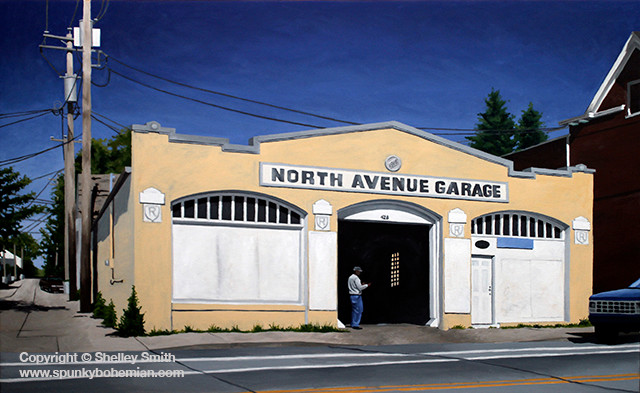 As progress is made, it's more and more difficult for a viewer to see the progress.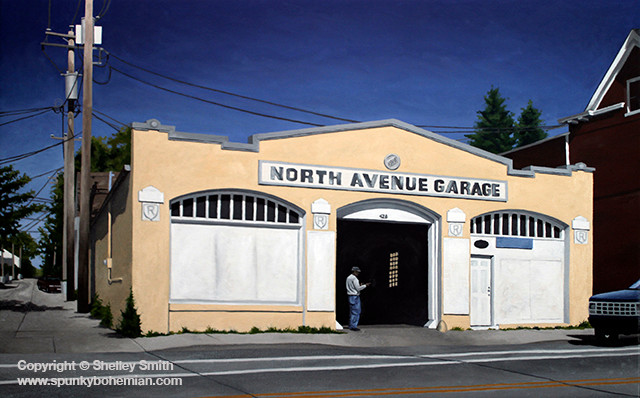 More tweaking, including the road striping being too bright - had to tone them down.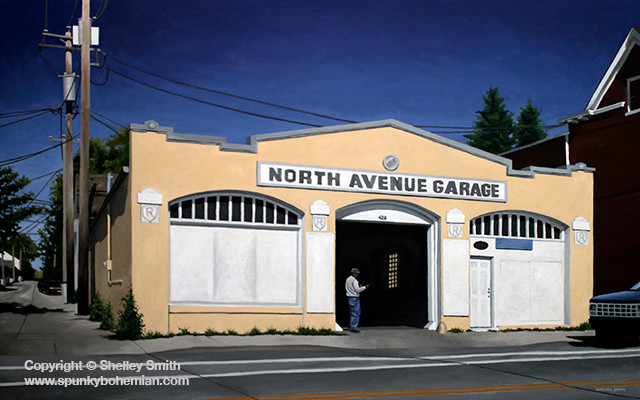 More tweaking here that's difficult to see. The bike lane was still too white. I had to tone it down a bit.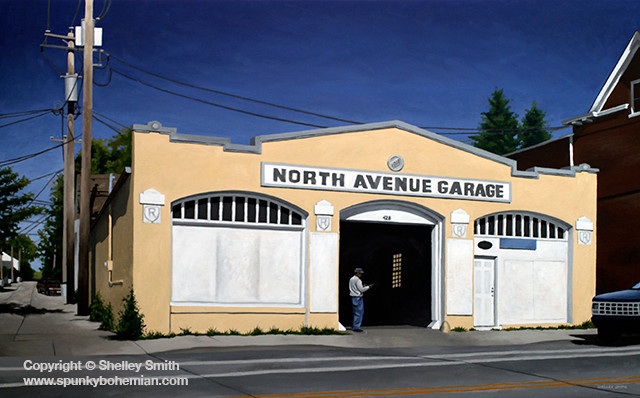 I just felt like the big white covered window on the left needed a little more to it. So, I painted the frame in as it appears in real life.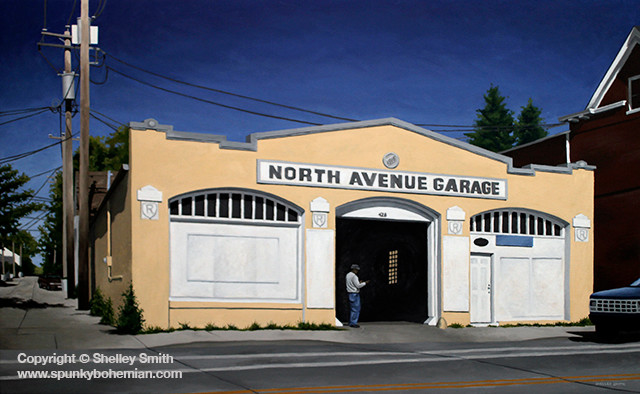 The North Avenue Garage is right on the border of the Brewer's Hill and Harambee neighborhoods. I could tell from the medallion it was built in 1916, but I wanted to learn more about this building too. I found it - and you can see it - on the Wisconsin Historical Society's website.
I also learned a bit more from one of the helpful people at the Wisconsin Historical Society. Note the "R's" on the building - Reuter-Hicks was the name of the owner on the building permit. Since automobiles were still relatively new in 1916, not everyone owned one. Those who did, often had no place to store them. She went on to say "These early garages were used to store automobiles as well as service them."